Let's tell about small but important updates in August.
New way to log in
You can now log in directly from the Pulsedesk website, the button is located above the registration button. Before you had to constantly keep login info (the link, username, and password) handy, but now you just need to visit the page
https://pulsedesk.com/
.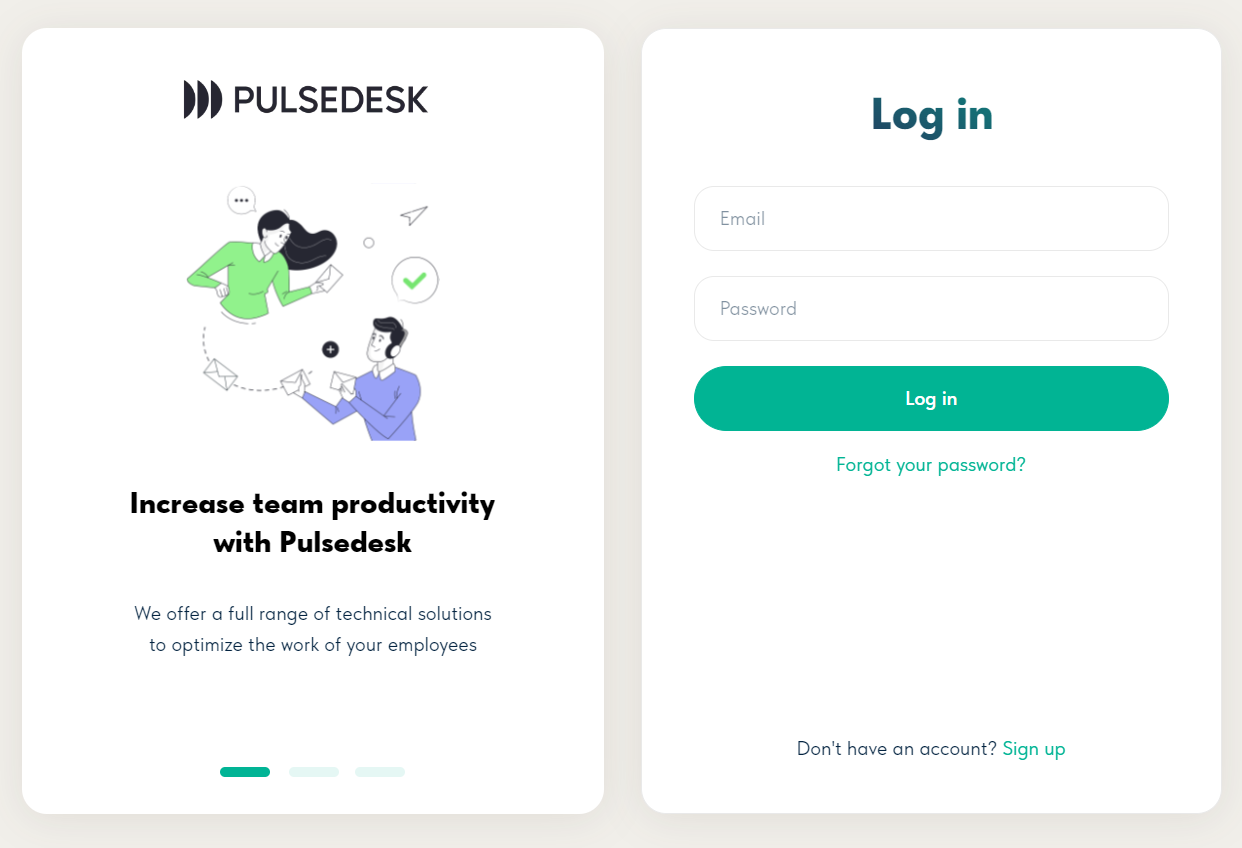 For your convenience, you can save the username and password in the browser.

Updated page with general settings

In the 'General Settings' section, we have added a block for setting up the working conditions with tickets, where you can change the logic of marking tickets as read. If you check the box in the 'Mark the ticket as read after at least one employee has viewed it' option, the ticket will appear as read for all employees of the company after it has been opened once.

In the 'System Parameters' section, you can still specify an email and contact phone number, change the domain, select the interface language, and time zone.

Avatars

We continue to work on improving the interface and have added avatars. They're displayed next to the name of the message author in the ticket, whether it is a client, operator, or system. You can change the avatar in the 'Users' section.